You never miss any Hopon Hopoff bus stop in Prague with this Application. It can show you the nearest stop an give you detailed description, how to get there.
Yo can also see the actual buses positions in realtime.
Application examples click the picture to enlarge
List of stops nearest to you.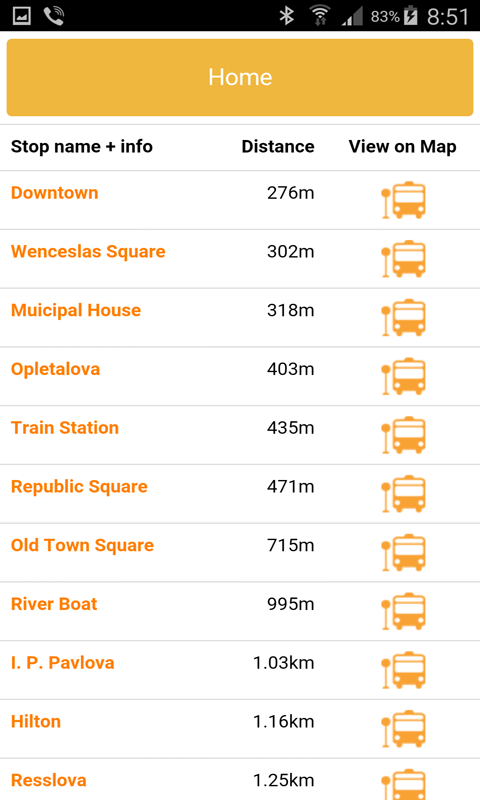 Photo and description of the stop.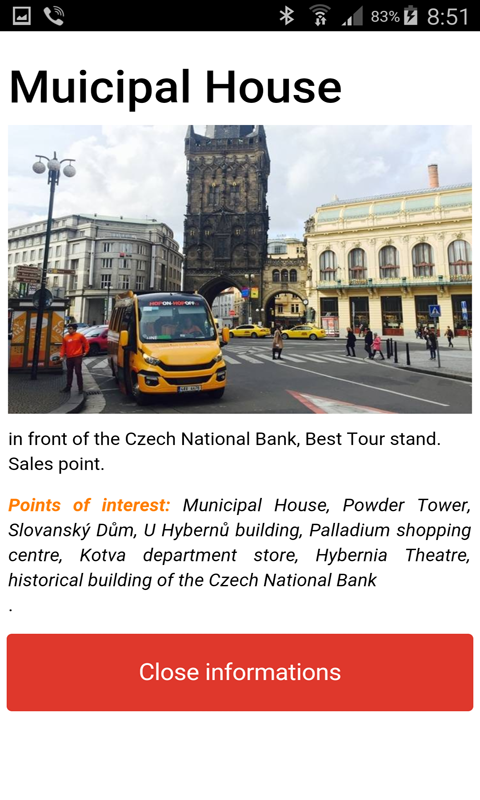 Map with route to the stop.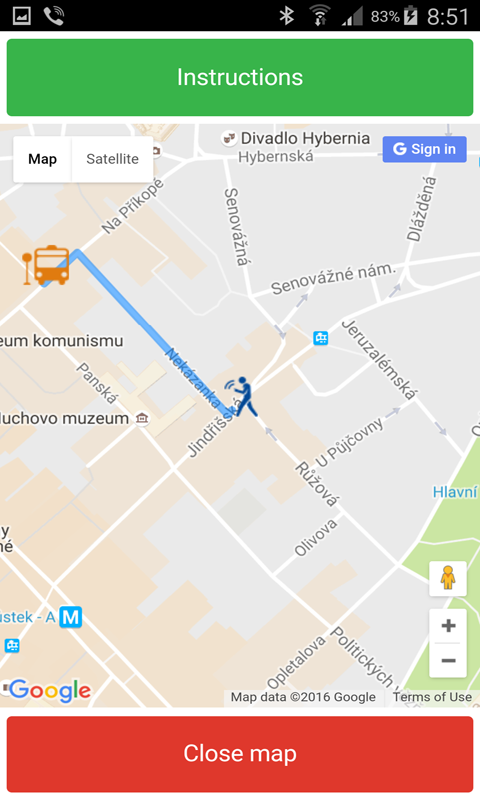 Instructions how to go to the stop.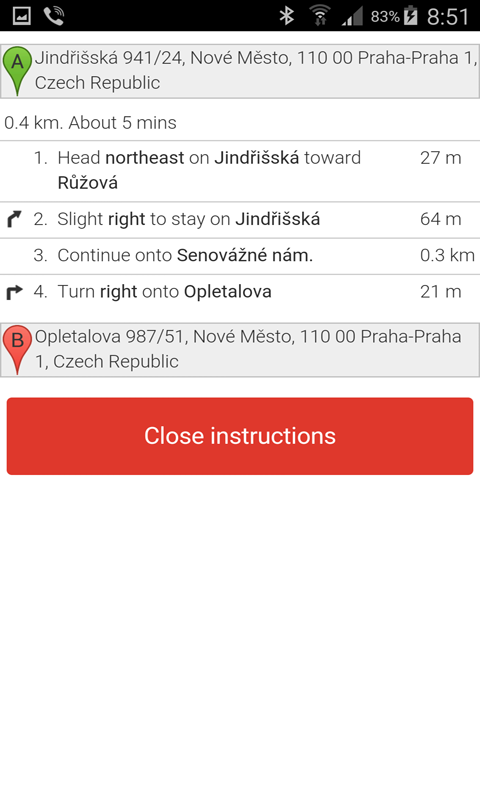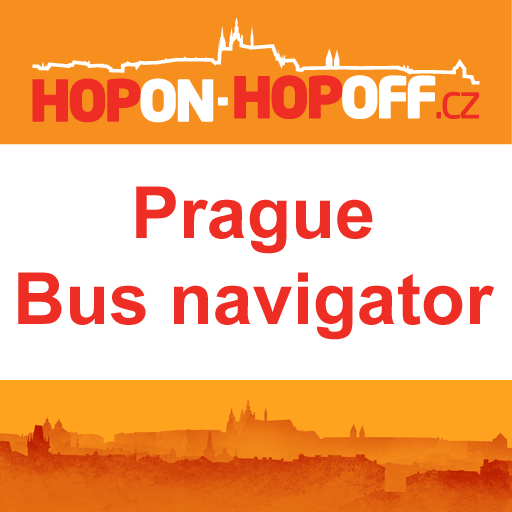 Contact Us
We'd love to hear your comments, questions, and even bug reports.
If you are reporting a bug, please email us at software@premiant.cz.
We get a lot of support emails, but we'll try our best to respond to you in a timely manner and release updated application.
© 2017 Premiant City Tour s.r.o.